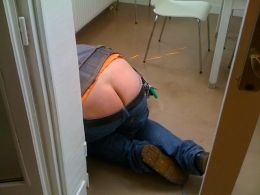 Please note that 'Out Of The Bedroom' is not a collective society of harsh bottom inspectors who are in the habit of coaxing shy people out of their sleeping quarters for a detailed examination of what goes on between musicians' legs whenever there's an Open Slots night. It merely means that there is no featured act this week, so OOTB has more slots up for grabs.(ouch!)
Get down to the Kilderkin bar and show us what you got. It's fifteen-minutes of stage time on a first-come-first-serve basis, original material only and free entry as always. OOTB starts at 8pm, sign up time is around 7:15pm-7:30pm.
The Open Mics page has been updated for October, always worth a look. Also remember to get along to Blooming Heathers Maggie's Edinburgh Fundraiser. It's on Wednesday 9th October starting 7:30pm at the Voodoo Rooms with four great bands/musicians performing. Check our previous post or the link for more details.
Be there or be a strange person at a slit exhibition where bum-laden guilds can stare…
OOTB 😀