OOTB 504 – 19th January – Simon Herron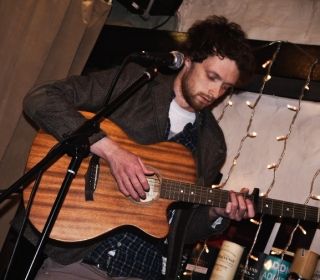 Hi all. Last Saturday turned out to be a great night filled to the brim with top performances of live original music. OOTB 504 should be no different this week along with our featured act.
Simon Herron has played at OOTB several times and always to a hushed audience as he possesses a natural way of drawing people willingly into his sublime musical world.
Simon has been playing as a solo act for just over a year now and is currently putting the finishing touches to his debut EP, Masquerade. His sound could be described lo-fi indie-folk.
Early demos gave Simon a healthy following on Soundcloud and he was even awarded the accolade of "Soundclouder of the Day" earlier this year. BBC 6 music's Tom Robinson described Simon as a "mysterious songwriter" whose "music speaks for itself".
Check out his website for more: simonherron.bandcamp.com
It's sign up time as usual if you feel like performing this Saturday. Get down before 7:30pm if you want a slot.
See you there 😀