OOTB 547 – 11th January – Open Slots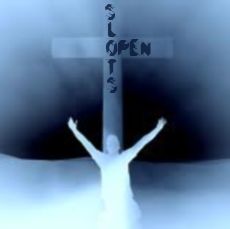 Our slots, which art in heaven,
Hallowed be thy time.
Thy creations come.
Thy will be done on stage,
As it is in heaven.
Give us this day our daily G-strings.
And forgive us our brass nuts,
As we forgive those that rub against them.
And lead us not into cover versions,
But deliver us from hecklers.
For thine is the kingdom,
The power, and the glory,
For fifteen minutes.
Amen.
Hello. OOTB is back this Saturday starting the new year with an evening of open slots. Sign up time is 7:15-7:30pm and OOTB then starts a holy crusade of original material at 8pm. Will be musically blasphemous of you not to be there.
Be there or just don't be there as if anyone would care,
OOTB 😀